Birdland Big Band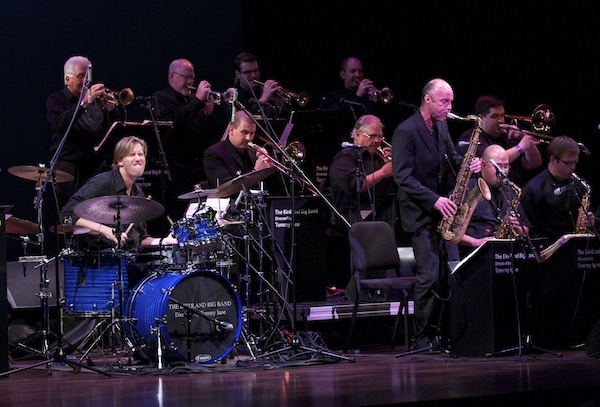 The Birdland Big Band was created by Tommy Igoe in 2006 and has become the most popular weekly musical residency in New York City. The BBB is a world-class music event and it's personnel is the comprised of the country's finest top-shelf talent, including musicians from every jazz/pop tour and Broadway show imaginable. The bands newest recording, Eleven, has been glowingly received with numerous 5-star reviews and is currently in the Grammy conversation for three separate awards. The band is dedicated to performing unique music from all over the world with jaw-dropping musicianship. As Igoe boldly states, "The world doesn't need another good big band, it needs something unforgettable, spectacular—something to bring a brand-new audience to this incredible art form." In 2012 and 2013, the BBB will be touring the USA taking the Birdland experience to performing arts centers across the country.
Meet the Band
Glenn Drewes is one of the most in-demand trumpet players on the New York City freelance scene today.
His diverse career has spanned the likes of jazz greats Woody Herman, Buddy Rich, Dizzy Gillespie and Mel Lewis, to today's pop artists, Michael Jackson, Madonna, HarryConnick, Jr., David Sanborn and P Diddy. In addition to being heard on hundreds of jingles, feature films, network award shows and sports themes, Mr. Drewes can be heard every day on the popular children's educational show, Sesame Street.
Currently, Glenn is working on his sixteenth Broadway production, YOUNG FRANKENSTEIN, and is currently leading his own jazz quintet, serving as a clinician for high school and college festivals as well as holding the coveted jazz trumpet chair for the Birdland Big Band.
He is also teaching at C.W. Post University on Long Island.
A respected performer and avid educator, trumpeter Nick Marchione has spent his entire life in music. Originally raised with a classical background, heswitched his focus to jazz while studying at the Mannes College of Music in NYC and has subsequently worked with such legendary figures as Michel Legrand, Phil Woods, Aretha Franklin, Paul Anka, and Jerry Goldsmith. Since 1999, Nick has lived in New York City working in the jazz scene as well as various Broadway shows including lead trumpet for Mel Brooks' The Producersand Disneys new musical The Little Mermaid. From 2002-2006 Nick was also a member of the world renowned jazz-rock group Blood, Sweat, and Tears.Raised in Philadelphia, Nick comes from a musical family. He started his musical studies at age 8 with his father, Tony Marchione; a renowned teacher whose pupils include Randy Brecker and Lee Morgan.
After completing his studies at the Mannes College of Music he became even more active in the New York scene. Nick joined the world famous Vanguard Jazz Orchestra in 2005, joined the Birdland Big Band at its inception in 2006, and most recently has joined the Orquestra Jazz de Matosinhos based in Portugal.Nick continues to travel the world as a performer and educator; including upcoming performances with the Nick Marchione/Darcy Hepner Quintet next month in Toronto, and also as a special guest with Frankfurt Radio Big Band in April.
Nick can be seen touring with PRINCE starting in the fall of 2012.
 a Milwaukee native, began playing trumpet at age 10 and has been performing, composing, and teaching ever since.  He began touring the nation at age 15 with the musical ambassadors of Wisconsin, KIDS from Wisconsin.  After his 3 year tour with KIDS, Haas decided a professional trumpet career was his passion so he accepted a scholarship to Roosevelt University's Chicago College of the Performing Arts and received a Bachelor of Music in Jazz Studies.  After graduating from Roosevelt, Haas accepted another scholarship and graduate assistantship to The University of Miami's Frost School of Music Conservatory for a Masters in Studio Music and Jazz as well as a Doctorate in Musical Arts.  Haas plays lead trumpet for numerous bands on campus, most notably Miami's award winning Concert Jazz Band.
While in Miami, Haas began performing/recording for a wide range of professional artists/producers, most recently including:  Pitbull, Lenny Kravitz, Shakira, Rihanna, The Temptations, The O'jays, The Four Tops, Steve Miller,  Roy Hargrove, Arturo Sandoval, and Bruce Hornsby.
In 2009 Haas began touring with Maria Schneider, Paul Anka and also began national TV credits including The Tonight Show, The Ellen Show, American Latin Media Arts Awards and the Tom Green Show.  Haas has also made numerous "guest" appearances such as performing a Solo National Anthem for the Green Bay Packers and Milwaukee Brewers.
Haas is also known as a composer combining jazz with elements of pop.  In order to begin writing new music, Haas founded his own band, the South Nine Ensemble.  South Nine Ensemble has released two albums, "The Llama" and "Doing it Augie Style," both including original works written, arranged, and composed by Mr. Haas. In hopes to have jazz inspire a younger audience, Hass also co-founded Playtime Music, LLC.  As artistic director, Haas released the album "Baby Jazz."
Currently Haas lives in New York City where he is a freelance trumpeter, composer, and teacher.  He has played all over New York City with artists including: Birdland Big Band, Village Vanguard Orchestra, Gil Evans Project, Broadway shows, Seth MacFarlane, and the Radio City Orchestra.  Augie most recently released his debut solo album entitled "Endless" which features all original music by Haas.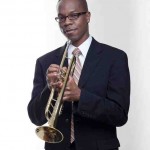 Brandon Lee
Trumpet
Jazz trumpeter Brandon Lee was born and raised in Houston, Texas. Growing up in a musical family, Brandon started playing piano at age 3, and by age 9 he began playing the trumpet. As a Senior in high school student Brandon was selected to perform with Jazz at Lincoln Center Orchestra for a Louis Armstrong special on PBS.   In 2001, right out of high school, Brandon was one of 18 students selected to be a part of the inception of the jazz program at the Juilliard School. While a student at Juilliard, Brandon performed with many of the jazz giants including Benny Golson, Kenny Barron, Ray Brown, Clark Terry and Hank Jones, just to name a few.  Brandon has also traveled to Ireland, England, Italy, Japan, and Costa Rica, and El Salvador where he taught master classes and performed in major concert halls with Juilliard.  In 2007, Brandon completed both his Bachelors in Music and his Masters Degree from The Juilliard School.   In August of 2007 Brandon released his debut album, From Within, which has been featured on Satellite Radio all over the world.  In March of 2010, Brandon released his 2nd CD, Absolute-Lee, which features all originals.  Upon the March 2010 release, Brandon was asked to performed his first major concert under his own name at the Wortham Theater in Houston, TX, where more than 800 people were in attendance.
Brandon has also recorded with the Jazz at Lincoln Center Orchestra, Eric Reed, Carl Allen, Rodney Whitaker, Vincent Herring, and Kirk Whalum, Jazz Conceptions Orchestra, David Berger Big Band, and Fat Cat Big Band. In the fall of 2008, Brandon became the youngest to ever join as a faculty member at the Juilliard School.  As faculty, Brandon had the opportunity to  conduct for the Juilliard Jazz Orchestra and led the orchestra in many venues such as: Dizzy's-Club-Coca-Cola; Alice Tully Hall; Snow College in Utah; and  Osaka, Japan.  He also served as an Improvisation instructor and many other roles throughout the school year.  From 2010-2012, Brandon also served on staff at the Juilliard School as as the Artistic Coordinator of Educational Outreach.  Still residing in New York City, Brandon plays frequently with his own group and as a sideman in several other groups.  Some of these groups recently include; Tommy Igoe and the Birdland Big Band, The Vanguard Jazz Orchestra, Kenny Barron Quintet, Kurt Elling, Christian McBride Big Band, David Berger Big Band,Fat Cat Big Band, Alon Yavnai and Jazz At Lincoln Center Orchestra.
Rob Middleton
Tenor Sax, Flute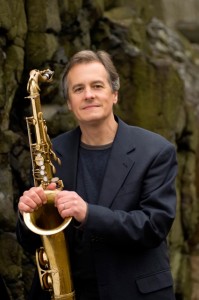 Rob Middleton is a prize-winning composer and an active saxophonist and teacher in the New York area. He has performed with many jazz greats, including Wynton Marsalis, Branford Marsalis, Phil Woods, Harry Connick Jr., Lionel Hampton, The New York Voices, Dizzy Gillespie, Joe Lovano, the Vanguard Jazz Orchestra, Woody Shaw, Oliver Lake, David Liebman, Randy Brecker, John Faddis, Joe Williams, George Coleman, Jimmy Cobb and has recorded with Lionel Hampton and others.
His compositions and arrangements are performed regularly in the New York area. He writes for various ensembles including NewYorkestra, the BMI New York Jazz Composers Orchestra and the New Jersey based Composers Big Band. The bands of Ray Charles and Lionel Hampton have played his compositions as well. His arrangement of "Windmills of Your Mind", recorded by the Chico O' Farrill Afro-Cuban jazz big band featuring Rob as the soloist, can be heard in the 1999 hit movie "The Thomas Crown Affair". Rob's other recordings include the recently released CD Urban Soundscapes by the band NewYorkestra.
In addition to being a busy performer and composer, Rob is a professor of music at Caldwell College in Caldwell, New Jersey and an instructor at the Suburban Community Music Center in Murray Hill, New Jersey and maintains an active teaching studio in the area.
Composer, Arranger and Pianist Whitney Ashe has become a vital component in the New York City music scene.
As a jazz composer, his music has been performed throughout the United States and featured prominently on numerous recordings. He has also received commissions to compose for established Classical artists, most notably Christopher Creviston and The Capitol Saxophone Quartet. His arranging skills have been featured in both television and cinema as well as the theatrical world and on recent recordings by Alex Graham and Lea DeLaria.
As a pianist, Mr. Ashe has performed with Vincent Herring, Eric Alexander, and The New York Pops
James Borowski is one of the newest and most exciting bass trombonists on the New York City music scene.
In addition to performing with the Birdland Big Band, James has taken the stage in New York with groups such as Arturo O'Farrill's Afro-Latin Jazz Orchestra and Valery Ponomarev's Big Band, "Our Father Who Art Blakey." He has performed in some of the city's most famous venues including Birdland, the Blue Note, Carnegie Hall, Alice Tully Hall and Symphony Space.
James also has a diverse performing career in his current home state of New Jersey, performing with jazz acts like Big Band Evolution as well as with classical and chamber groups such as the Princeton Brass Band, of which he is principal bass trombone, the Nassau Brass Quintet and many more. A fully detailed itinerary is available on James's website, http://www.jazzbassbone.com.
He spent nearly two and a half years touring the United States, Canada and Japan with the world-famous Glenn Miller Orchestra and has also performed with the Tommy Dorsey, Nelson Riddle and Cab Calloway Orchestras. James has shared the stage with many well-known artists including Conrad Herwig, Paquito D'Rivera, Frank Sinatra, Jr., Eddie Palmieri, Arturo O'Farrill, Terrell Stafford, Jon Faddis, Phil Woods, Michael Abene, Tom "Bones" Malone, Ralph Peterson, Ralph Bowen, Sean Jones, Roger Humphries, Dwayne Dolphin, Jimmy Owens, The American Brass Quintet, Robby Ameen, Mike Smith, Walter White, and Walt Johnson.
Originally from the Pittsburgh area and now residing in Jersey City, James holds a Doctor of Musical Arts degree and a Master's Degree, both in Bass Trombone Performance, from the Mason Gross School of the Arts. He also holds a degree in Music Education from Youngstown State University.
James is the recipient of many awards and honors, including Finalist, Colorado College Chamber Music Festival Concerto Competition; Third Place, Adult Low Brass Technical Solo Competition, North American Brass Band Association Championships XXIX and XXX; Winner, Kai Winding Jazz Trombone Ensemble Competition 2011 (with Rutgers University's "Scarlet Knights Jazz Trombones.")
Alejandro Avilés
Alto Saxophone
Alejandro Avilés is a first generation Cuban-American who comes from a long lineage of musicians. In fact, Mr. Avilés' family is in the Guiness Book of World Records for having the longest, continuous musical group in the world. The Orquesta Hermanos Avilés was started by his great- grandfather, Manuel Avilés, in 1882 in Holguin, Cuba, and is still in existence today.
Based in NYC, Alejandro Avilés works as an adjunct professor at Hofstra University teaching saxophone and jazz improvisation while performing in genres ranging from "Straight Ahead" jazz to "Afro-Cuban" music. When not on tour, you can catch Alejandro perform in many of New York's renowned jazz clubs including Smoke, Jazz Standard, Zinc Bar, Smalls, Dizzy's Club Coca-Cola, Jazz Gallery, Iridium, Fat Cat, Birdland, and Blue Note.
Alejandro Avilés graduated from the Manhattan School of Music with a Master's Degree in Jazz and Commercial Performance. While in Manhattan, Alejandro had the opportunity to study with some of the city's finest jazz musicians including saxophonists Dick Oatts, Rich Perry, and Billy Drewes, and arrangers Mike Abene and the late Manny Albam.
In the summer of 1999, Alejandro was selected to participate in the Henry Mancini Institute ("HMI") in Los Angeles, California where he received instruction from some of the best studio musicians on the scene. Besides playing lead alto in the Henry Mancini big band led by Justin Decciocio, Alejandro performed in the studio orchestra alongside guest artists Randy Brecker, Jim McNeely, Ernie Watts, Gerald Wilson, and Christian McBride. Alejandro was selected to represent HMI as a faculty member in the "International Jazz Workshop" located in Xalapa, Mexico where he conducted workshops and performed in faculty concerts.
This past year, Alejandro gained acceptance into the BMI composers workshop. Along with a select few musicians from all over the nation, Alejandro was hand picked for the exclusive workshop to compose contemporary music for large ensembles under the tutelage of master arrangers Mike Holober and Jim McNeely.
Most recently, Alejandro has been honored with the endowment of the prestigious Fulbright Award which allows university professors to travel abroad and share their knowledge. Accordingly, Alejandro will be traveling to Brazil this summer to teach saxophone, jazz history and jazz improvisation at the University of UFMG in Belo Horizonte.
Nathan Childers
Alto, Soprano Saxophones/Flute. 
Nathan Childers is a saxophonist, educator, and composer.  He is endorsed as a RICO Reed Artist and Yamaha Performing Artist.  Nathan is in-demand as a woodwind specialist in New York City.  Whether it's backing up Aretha Franklin at Jones Beach, a recording project with Dave Weckl and Mike Stern, performances with legendary rock band Deep Purple, or as an on-screen performer for the movie Sex And The City II, Nathan maintains a varied and busy schedule.
He began his musical study on piano at the age of seven and started playing professional saxophone gigs at the age of thirteen.  Nathan has earned three degrees in music, including an M.M. degree in Jazz Studies and Contemporary Media from the Eastman School of Music; B.M. degree in Jazz Studies and Afro-American Music from the University of Massachusetts; and B.M. degree in Classical Saxophone Performance from the University of Massachusetts.
As Saxophonist…Nathan has performed with the Birdland Big Band, Broadway Theater League Orchestra, Cab Calloway Orchestra, Daryl Hall, Debbie Gibson, Duprees, Frankie Valli, Funk Brothers, Glenn Miller Orchestra, Gracie Awards Orchestra, Jimmy Dorsey Orchestra, Michael Grimm, Temptations, Tommy Dorsey Orchestra, and the Tommy Igoe Sextet.  He also played lead alto as part of the Buddy Rich Memorial Live Concert and DVD (featuring Chad Smith, Neil Peart, Peter Erskine, Terry Bozzio, Tommy Igoe, and Will Lee).  Notable performance venues include the Beacon Theater, Birdland, Broadway Theaters, Iridium, The Jazz Cruise, Town Hall, and the Vail Jazz Festival.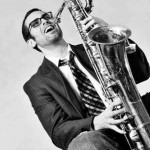 Tony Lustig is a dynamic saxophonist hailing from Detroit, Michigan – arguably the most soulful city in the world.  As a young child, Tony was introduced to the world of music through the violin.  Every week he would travel to his teacher's home eager to learn; he was completely captivated by the sounds.  His teacher's name was Rona Hall, a wonderful, talented woman who changed the course of his life forever.  He was taught very early on to learn music mostly by ear.  It was stressed as an important skill that would benefit for years to come.  Ms. Hall lit a fire in Tony's heart so massive and inextinguishable he knew he had to devote his life to learning and sharing as much music as possible.  As for the saxophone – learning that was almost by accident.
At the age of 26 Tony has performed with some of the biggest names in the country. He has appeared with the Jazz at Lincoln Center Orchestra, Birdland Big Band, Christian McBride Big Band, Arturo O'Farrill and the Afro-Latin Jazz Orchestra, Gerald Wilson Orchestra, Patti Austin Big Band, Count Basie Orchestra, Cab Calloway Orchestra, and the Jon Hendricks Octet, amongst others.  Tony is a fiery character who attacks his music fiercely and passionately.  He plays music with one ideal, above all else, in mind – improve peoples' lives through music.  Tony writes with the intention of stirring the soul.  His melodies are memorable and his sound is moving.  He strives to inspire all who listen and bring a smile to everyone he meets.  Tony's debut album "Taking Flight" is to be released in early 2013.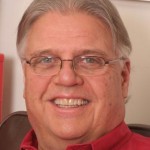 Dave Bargeron
Trombone, Tuba, Euphonium
Dave holds a BM of Music from Boston University. 1966-1968 – Has played professionally with Clark Terry Big Band, Doc Severinson's Now Generation Brass, Blood Sweat & Tears, Gil Evans Orchestra, George Russell Living Time Orchestra, Gerry Mulligan Tentet, Jaco Pastorius Word Of Mouth Band, Howard Johnson's Gravity, Michel Camillo Big Band, George Gruntz Concert Jazz Band, Tuba! Tuba!, Birdland Big Band, Paul Simon, Mick Jagger, James Taylor, Eric Clapton, Blood Sweat & Tears (11 albums), Gil Evans, George Russell, JacoPastorius, Gerry Mulligan, Michel Camillo, David Sanborn, George Gruntz, Pat Metheny, Gravity, Tuba Tuba.
Dave is now and has been the lead trombonist for 15 years with "Chicago", the longest running American Broadway musical in history. He just completed his 4th solo album – B.R.A.V.O., a duo presentation featuring trombone, tuba, and double bass, all instruments performed by Dave.
Please visit www.DaveBargeron.com for more details.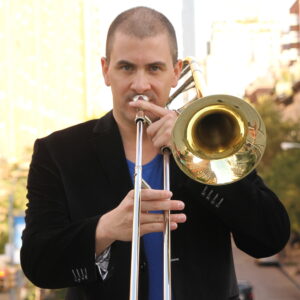 Mark Miller
Trombone
Mark Miller grew up in Racine, Wisconsin and attended nearby Carthage College and the University of Minnesota. Residing in New York City since 1999, he has played performances with Diana Ross, Billy Joel, Cy Coleman, Lorna Luft, Gloria Gaynor and Lucille Arnaz, Mark has played numerous shows with many of NYC's best Latin artists including Tito Gomez, Tito Puente Jr., Jose Fajardo, La Excelencia, Adalberto Santiago, Salsa Picante, Chico O'farrill Big Band, Afro-Latin Jazz Orchestra, Cucu Diamantes and Yerba Buena.  He has been involved in many creative jazz projects, like the Pedro Giraudo Jazz Orchestra, Paul Carlon Octet, Motion Poets & Happy Apple. In 2007 Mark released a CD with his Minneapolis based jazz quartet Slide Huxtable, entitled "The Return of Slide Huxtable".
In 2010 Mark was the trombone soloist in the original Broadway production of "Come Fly Away"and performed at Radio City Music Hall for the 64th Annual Tony Awards.  He has toured extensively in 46 states and 17 countries during his career, and spent several years on the road with the Broadway musicals "Movin' Out", "Swing!" and "Come Fly Away".  Recently Mark performed at the 2012 St. Lucia Jazz Fest with Diana Ross and is now looking forward to the debut release of the Mark Miller Septet CD in early 2012.
Mark plays S.E. Shires trombones exclusively.  Please visit www.markjmiller.net.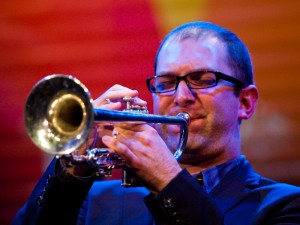 Mat Jodrell
Trumpet/Flugelhorn
Oz! Matthew was accepted into the Bachelor of Music degree at the Western Australian Conservatorium of Music at the age of 16. He graduated in 2000, winning the Bob Wyllie Scholarship for best graduating student.
Selected as one of five Jazz winners from around the world in the IAJE/NFAA (National Foundation for Advancement in the Arts) in 1996, he received the title of a Clifford Brown/Stan Getz Fellow. Along with the four other finalists Matthew performed in Miami and then to an audience of 8,000 at the IAJE conference in Chicago.Matthew was accepted into the Bachelor of Music degree at the Western Australian Conservatorium of Music at the age of 16. He graduated in 2000, winning the Bob Wyllie Scholarship for best graduating student.
Selected as one of five Jazz winners from around the world in the IAJE/NFAA (National Foundation for Advancement in the Arts) in 1996, he received the title of a Clifford Brown/Stan Getz Fellow. Along with the four other finalists Matthew performed in Miami and then to an audience of 8,000 at the IAJE conference in Chicago.
In 2008, Matthew travelled to New York where he recorded an album with Dale Barlow and Joe Locke, as well as completing his Master of Music and Artist Diploma degrees at the prestigious Juilliard School of Music. He has performed in many of the world's most famous jazz clubs in New York City including the Blue Note, Dizzy's Club Coca Cola, Birdland, Smoke Jazz Club, Smalls, Zinc and the Iridium.
In 2010 Matthew lead a concert at the Blue Note in NYC to celebrate the music of Freddie Hubbard, featuring the legendary saxophonist / flautist James Spaulding. He also had the honor of recently performing with Benny Golson at Dizzy's Club, playing many of his classic compositions with the sextet. Since 2009 Matthew has also been playing lead trumpet on Broadway with the musical 'Hair', and also toured the US, Europe and Mexico with Paul Anka.
Dan Willis, one of New York City's most active and versatile woodwind specialists, performs regularly across a wide spectrum of music from Jazz to New Music. Most recently worked with Jay-Z for the Carnegie Hall Concerts, with Bono for Broadway's Spiderman and Sir Elton John's Benefit Concert for Equity fights Aids. A graduate of the Eastman School of Music, Dan studied the Oboe with Dr. Richard Killmer, Jazz with Bill Dobbins and Ramon Ricker, and arranging with Rayburn Wright.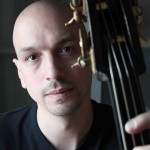 Phil Palombi
Basses
Grammy award winning bassist, Phil Palomb,i is "one of the most sought after young bass players", according to Steely Dan tenor saxophonist and renowned jazz musician Walt Weiskopf. His performance and recording credits include such players as, Michael Brecker, Billy Hart, Joe Lovano, Dave Liebman, Etta Jones, Maynard Ferguson, Chris Potter, Rich Perry, Curtis Stigers, Toshiko Akiyoshi, Lew Tabackin, Chucho Valdes, Mark Turner, Eliot Zigmund, Don Friedman, and The Village Vanguard Orchestra to name a few. Upon moving to New York City in 1997, he immediately began working full time performing at many of the city's jazz venues. Jazz wasn't the only music he was interested in however. Phil is also an accomplished electric bassist and performs regularly around the city in various funk, R & B, and Brazilian pop bands.