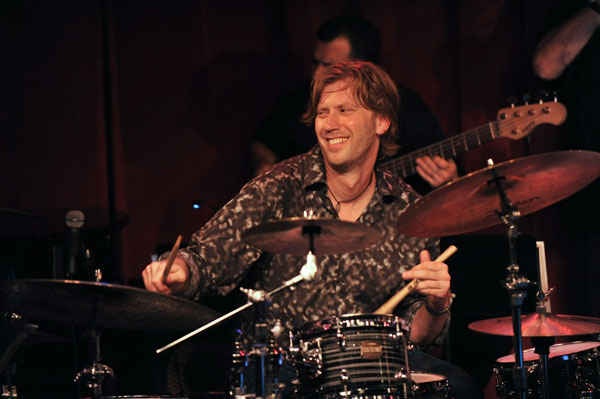 Meet Tommy Igoe
Tommy Igoe is a world-class musician living in San Francisco. He has been long recognized as one of the finest drummers in the world and is the top-selling author in his field with four #1 titles on Amazon.com. He began drumming before the age of 2, started classical piano at 10, won every music competition available to him in High School,  simultaneously winning two High Percussion awards with the legendary Bridgemen Drumlines. In 1997, Tommy wrote the drum set book for Disney's epic Broadway production of the "The Lion King" where he served as principal drummer and conductor. He has played drums on three Grammy award winning recordings and was voted the World's #1 Jazz Drummer in the 2014 Modern Drummer Reader's Poll. He has created two ongoing weekly musical residency at iconic Jazz clubs in New York and San Francisco. His New York band, The Birdland Big Band, is the most popular weekly music event in the city for the last 9 years. His most recent and exciting project is the Tommy Igoe Groove Conspiracy, a 15-piece supergroup from the San Francisco that has quickly become an integral part of the San Francisco cultural landscape. He is currently the President of Deep Rhythm Music, his recording studio, publishing arm, record label and has several endorsement partners.
Testimonials
I still abide by two of Tommy's favorite messages of encouragement: "constant vigilance" and "embrace simplicity." Over time, I've realized just how powerful those words have become to my personal drumming journey and just how grateful I am to have received them. Many thanks, Tommy!
- Peter Staley
And now, as I gaze back through the past 15 years, it warms me immensely to see how his lessons and philosophies influenced so many aspects of my life, both on and off the drums. Thank you Tommy.
- Brendan Buckley