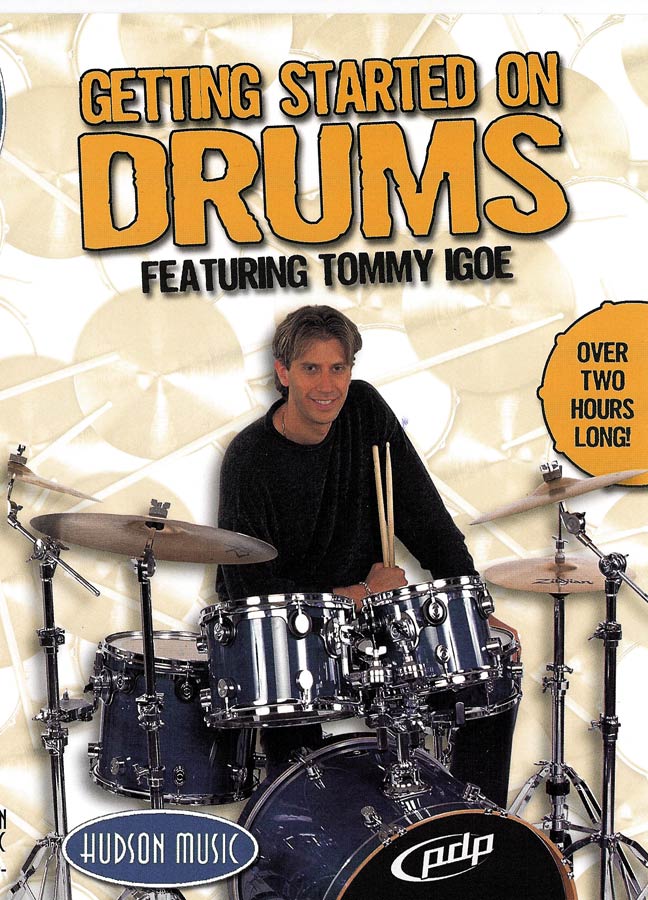 Getting Started on Drums (DVD)
Getting Started On Drums is an entertaining and educational way for beginning drummers to learn the right way to play right from the start.
Some of areas that Tommy covers:
Setting Up!
Unpacking your new drums
The Bass Drum
The Bass Drum Pedal
Rack Tom-Toms
Floor Tom-Toms
The Snare Drum
The Hi-Hat
The Power Square
Cymbals and Stands
The final Tune-Up
Start Playing!
How to choose, hold and use your sticks
How to control your pedals
Sit in on a lesson on Basic Coordination
Three grooves you can play right now!
Four cool drum fills
Three playalong songs you can jam with
Tips on your next steps
Tommy plays a tune
Playable on any DVD player as well as any computer with a DVD ROM or DVD RAM drive.
Available from the Following Retailers: